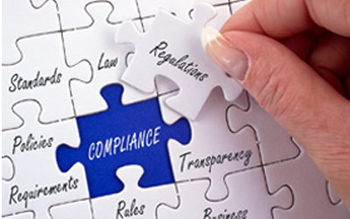 About the Pharmaceutical Compliance Forum
The Pharmaceutical Compliance Forum is a coalition of compliance professionals and legal counsel from 70 distinguished research-based pharmaceutical manufacturers and biotech companies. The PCF was founded in early-1999 by compliance professionals from the pharmaceutical industry to promote effective corporate compliance programs. The members meet twice a year, for two days, focusing on open and informal sharing of compliance information, best practices, and current developments in the field, and sponsors a three-day compliance congress each Fall.
Mission Statement
The purpose of the Pharmaceutical Compliance Forum is to discuss education and other industry practices regarding compliance with the ultimate aim of promoting effective pharmaceutical corporate compliance and ethics programs in accordance with the Federal Organization Sentencing Guidelines and the OIG Compliance Guidance for Pharmaceutical Manufacturers.
The Forum held its first meeting in June 1999. Currently, the Forum plans to meet at least semi-annually in March and September. The emphasis at the meetings is networking with peers and informal sharing of compliance information so that the members can improve the preventative legal and compliance efforts of their respective companies. The Forum will not establish standards.
The Pharmaceutical Compliance Forum currently is comprised of companies within the research-based pharmaceutical and biotechnology industry. Each of the companies has implemented a compliance program. Generally, representatives from the companies who attend the meetings are compliance officers, compliance attorneys or other professionals with responsibility for oversight or other aspects of their respective corporate compliance programs.