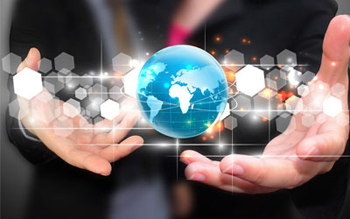 Join PCF
The purpose of the Pharmaceutical Compliance Forum is to discuss education and other industry practices regarding compliance with the ultimate aim of promoting effective pharmaceutical corporate compliance and ethics programs in accordance with the Federal Organization Sentencing Guidelines and the OIG Compliance Guidance for Pharmaceutical Manufacturers.
At our meetings the emphasis is on networking with peers and informal sharing of compliance information so that the members can improve the preventative legal and compliance efforts of their respective companies. Join the PCF community comprised of companies within the research-based pharmaceutical and biotechnology industry. Read more about PCF →
VALUE PROPOSITION
Demonstrated value & benefits of Company Participation in PCF:
New company members receive a $500 discount off first year's membership dues

Full member benefits for all company employees in the compliance & legal profession

Exclusive invitation to our members-only annual Spring Meeting priced well below the market rate of similar events;

Complimentary Fall 1-Day Regional Meetings offered in a casual informal setting to promote greater best practice sharing and networking opportunities;

Discounted registration fees for each employee to the PCF Sponsored Pharma Congress in Washington D.C each year;

Formalized benchmarking surveys with detailed analysis reports and searchable database to gauge efforts compared to peers.

Access to our PCF Members Only website to view previous meeting presentations, materials and benchmarking surveys;

Access to our member database to network with fellow members and companies;

Co-Chair leadership opportunities for strategic planning and advancement of PCF

Complimentary job postings on our PCF website for opens positions. A superior recruiting tool. Non-participating companies pay $600 per posting;

Special PCF Member discount on subscriptions to Life Science Compliance Update monthly newsletters
Your company's participation can be a superior value proposition by accessing any combination of the benefits. In addition please consider the value of the exclusive access to member only programs, access to the on-line directory in the members-only section of the website and the opportunity for networking with peers facing similar challenges. Download the above value information here.
2021 ANNUAL DUES PAYMENT
To join or renew with the PCF secure online form using credit card or check, please click here. Please pay by credit card if at all possible.